Score Incredible Savings on 2022 Chevrolet Models - Check Out Our Limited Time Offers

Are you in the market for a brand-new vehicle that blends comfort, convenience, performance, and an affordable price? Look no further than our leftover 2022 model year Chevrolet models! With amazing deals available now on cars, trucks, and SUVs, there's no better time to explore your options and find a ride that fits your lifestyle. From reliable family vehicles like the Trailblazer to thrilling performance machines like Corvette, you'll find something perfect for every budget—and with these incredible Chevy offers from Turner Chevrolet, you won't want to miss out!

Exterior

Summit White

Engine

3.0L Duramax® Turbo Diesel engine
Turner Chevrolet's Chevrolet Vehicle Inventory Has Something For All Shoppers

The 2022 model year Chevy lineup brought a slew of impressive vehicles meant to fit a variety of needs. The trucks and SUVs are packed with power and performance, while the cars offer comfort and convenience. No matter what kind of ride you're looking for, there's something in stock at Turner Chevrolet that's sure to fit your lifestyle.

For those looking for an SUV, the 2022 Chevy Traverse is a great choice. It offers three rows of seating, plenty of cargo space, as well as plenty of advanced safety features like forward collision alert and lane keep assist. The Traverse is also available with either a turbocharged 2.0L or 3.6L V6 engine for added power when you need it most.

If you're in the market for a truck, the next-generation Chevy Silverado is sure to satisfy your needs. With its available 6.2L V8 engine with Dynamic Fuel Management™ technology, this truck is ready to tackle any job you may have in mind. On top of that, it comes with all sorts of tech features like an 8-inch diagonal color touchscreen for easy access to audio and navigation options as well as Chevrolet Connected Services so you can stay connected no matter where you go.

Finally, there are plenty of sedan options perfect for commuting or running errands around town in style and comfort. The 2022 Malibu offers up a refined interior design with plenty of comforts such as heated front seats and dual-zone climate control so everyone can be comfortable regardless of the temperature outside.

No matter what type of vehicle you're looking for, we can almost guarantee that something in stock will fit your needs perfectly. With its long list of powerful trucks, feature-packed SUVs, and stylish cars, Chevy has something for everyone - from weekend warriors to those who just want to cruise around town in style!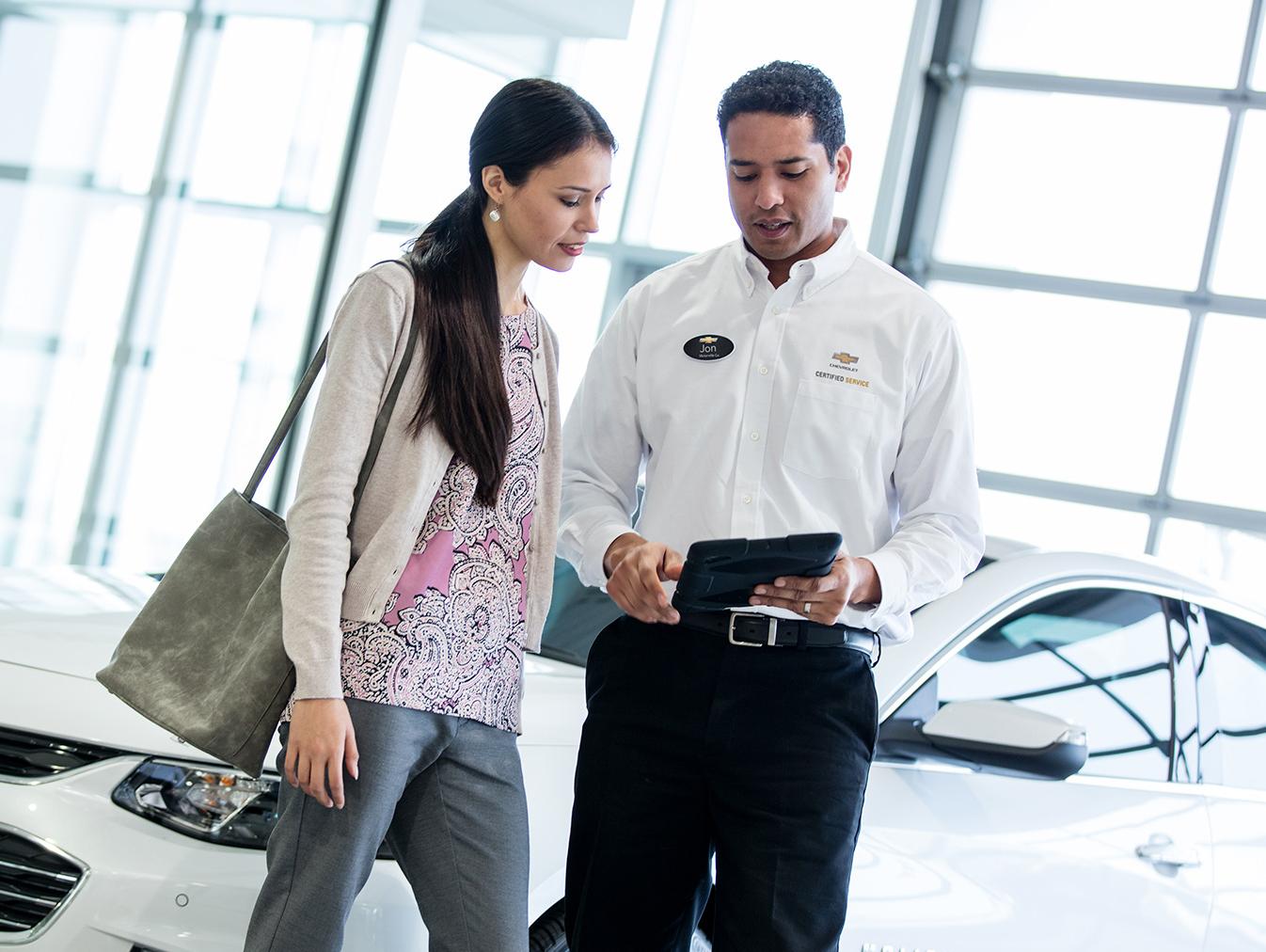 Why Shop 2022 Chevrolet Models When 2023 Models Are Available?

The 2022 model year Chevy lineup offers reliable and dependable vehicles that have been tested and proven to provide drivers with years of satisfaction. From stylishly designed SUVs and crossovers to powerful trucks, you can find a vehicle that best fits your lifestyle. These models are also equipped with innovative safety features and infotainment technology that has been fine-tuned over the years. Plus, they offer the same advanced driver assistance systems (ADAS) as their newer 2023 counterparts.

In addition to having access to updated technologies and standard features, buying a 2022 model also gives you peace of mind knowing it hasn't yet gone through its first cycle of depreciation. That means you can get more value in terms of resale when the time comes. Plus, if you decide to finance your purchase, you'll be able to lock in a lower monthly payment than a 2023 model might require.

When it comes down to it, shoppers should consider a 2022 Chevy vehicle even though 2023 models are available because they offer comparable features at lower prices while still providing plenty of value down the road when you're ready to resell or trade in your vehicle.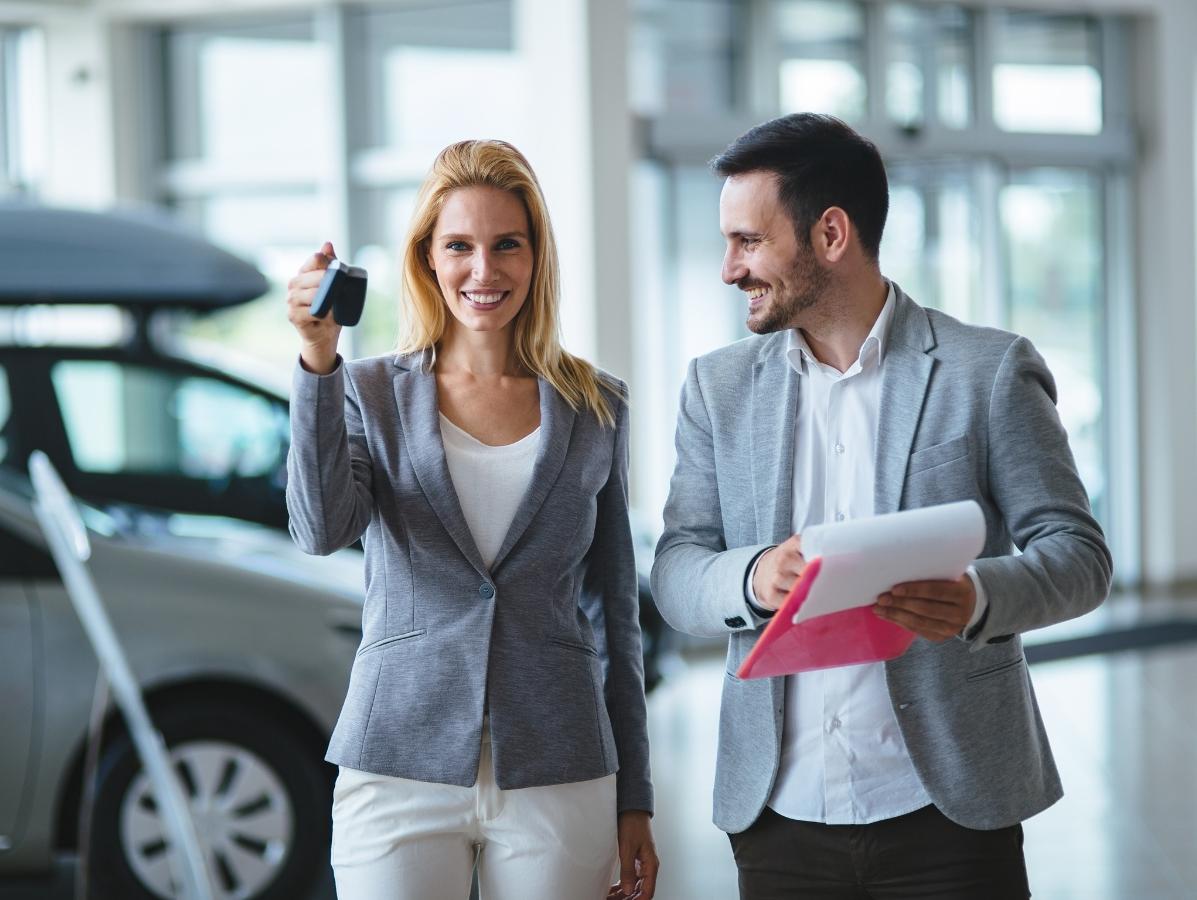 2022 Chevrolet Blazer Deals

For 2022, the Chevy Blazer is an unbeatable SUV choice. With its sleek and athletic styling, powerful performance, and comfortable interior experience, it's no wonder that this model has a huge following. If you're interested in driving away with one for yourself, make sure to check out our 2022 Chevy Blazer deals available today! Whether you need something with plenty of cargo space or a ton of power under the hood, you'll find your perfect model with these exclusive offers. Get ready to take on any adventure or commute in style -- the 2022 Chevrolet Blazer won't disappoint.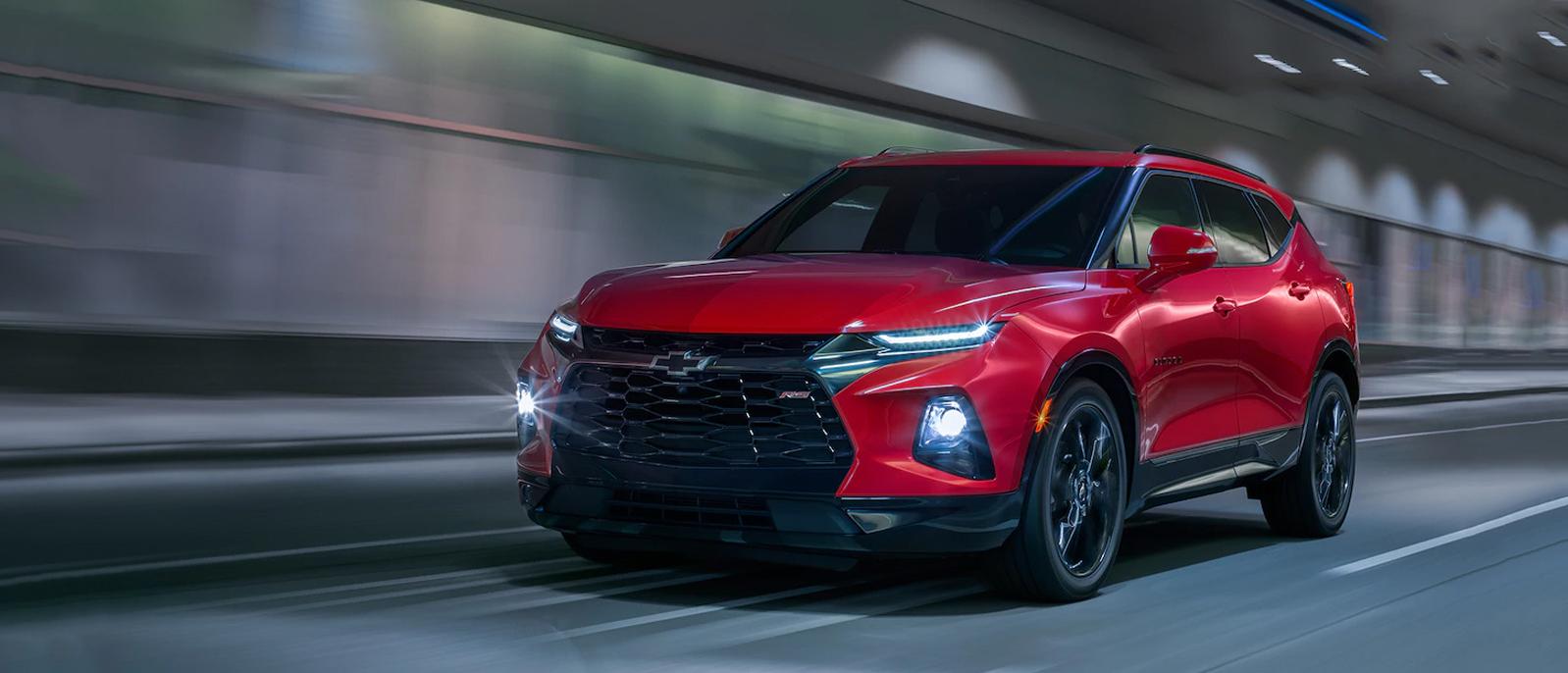 2022 Chevrolet Traverse Deals
If you are in the market for a 2022 Chevy Traverse, now is the perfect time to act! With exciting deals, this brand-new SUV is sure to be the ride of your dreams. Whether you're looking for a model for your daily commute or something more spacious for weekend adventures, the Traverse has something for everyone. Not only does it offer unprecedented performance and comfort, but purchasing a 2022 model year Traverse offers a variety of benefits such as lower monthly payments and a less expensive down payment. Act fast, because these 2022 Chevy Traverse deals won't stick around forever!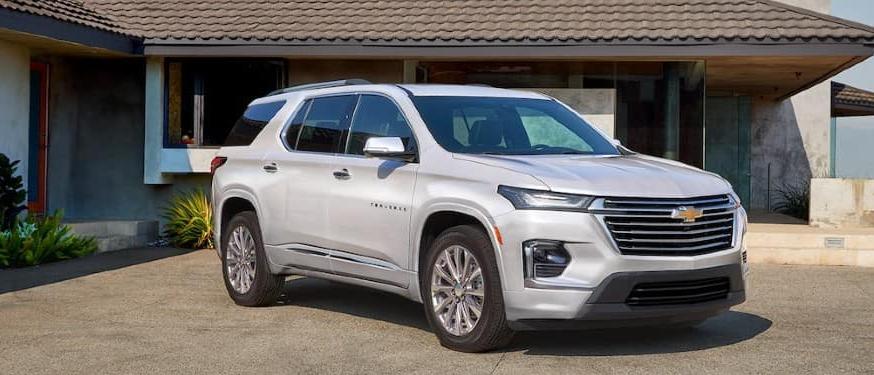 2022 Chevrolet Equinox Deals
If you're in the market for 2022 model year Chevy Equinox deals, look no further! We've got unbeatable Equinox offers available that you simply won't find anywhere else. Choose from any of our Chevrolet Equinox inventory and get ready to hit the road in style. This five-seater SUV is certain to check all the boxes with its comfortable interior, great handling, and powerful engine. Our finance team can also help set up a payment plan that perfectly fits your budget for total peace of mind. Don't wait - find your 2022 Chevy Equinox today!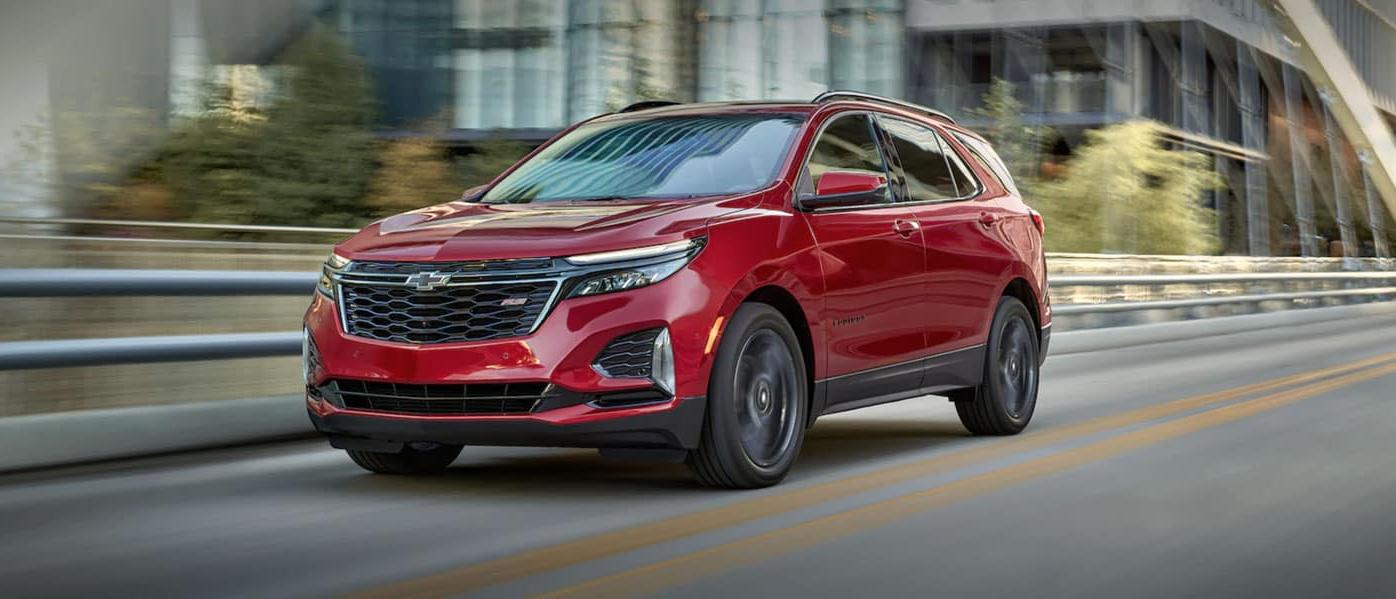 2022 Chevrolet Tahoe Deals
The 2022 Chevy Tahoe deals we have to offer have never been more desirable or budget-friendly! Right now is the perfect time to take advantage of this great opportunity and score yourself a 2022 Tahoe for much less than you'd expect. Whether you're looking for everyday family transportation or something with a little bit of flair and sophistication, the 2022 Chevy Tahoe has all your needs covered. Forget the days of spending hours at the dealership; these 2022 Tahoe deals are set to get snapped up quickly—so don't wait too long! Get behind the wheel and experience what real excellence on a budget feels like.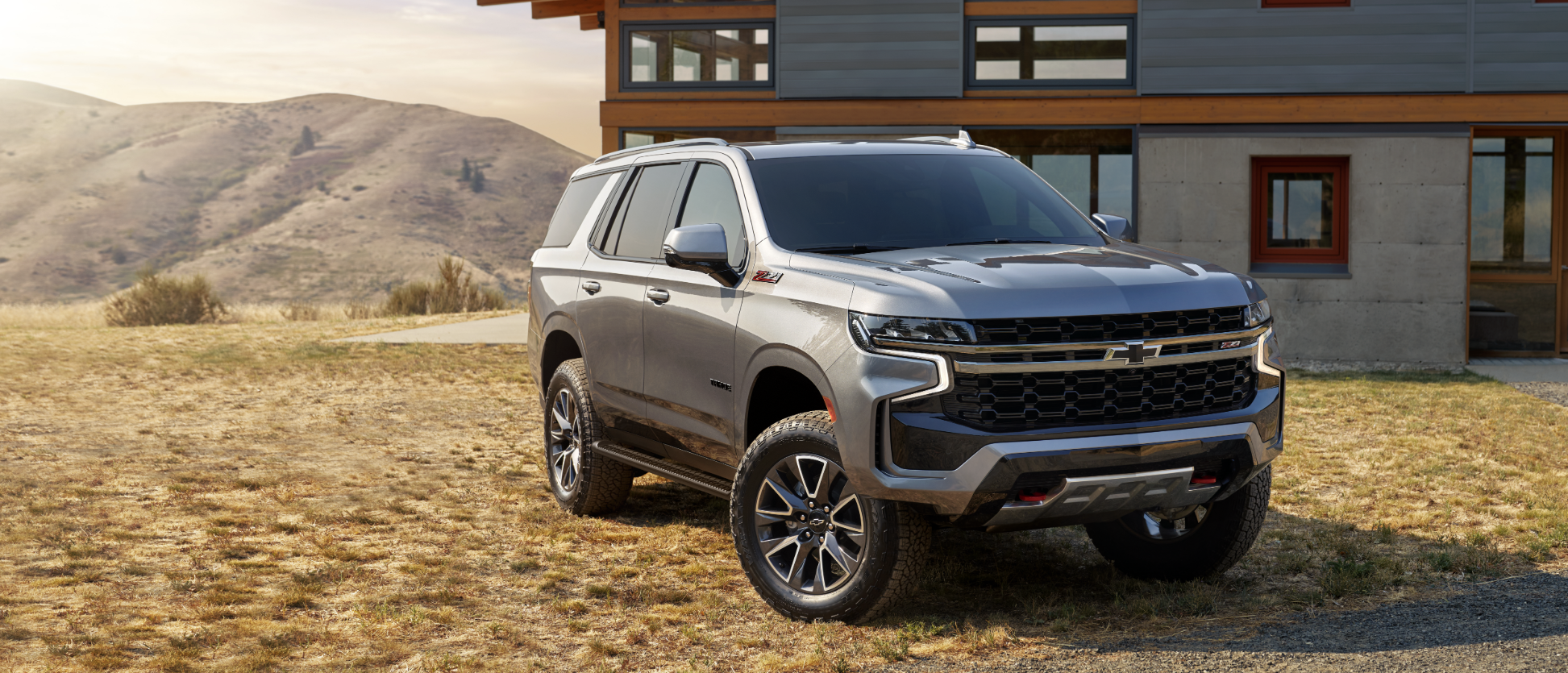 2022 Chevrolet Silverado Deals
If you're looking for 2022 Chevy Silverado deals, the best place to look is at Turner Chevrolet. We are proud to offer unbeatable Chevrolet offers for the 2022 Chevy Silverado 1500, Silverado 2500, and Silverado 3500, especially when it comes to leasing options. With plenty of various trim levels to choose from, there is no shortage of styles and customizations when selecting your 2022 Chevy Silverado. And with all the great benefits that come with a 2022 Chevrolet vehicle such as lower monthly payments, you can be confident you'll get a fantastic deal on your 2022 Silverado. Don't wait too long; head down to Turner Chevrolet and take advantage of our great 2022 Chevy Silverado deals while they last!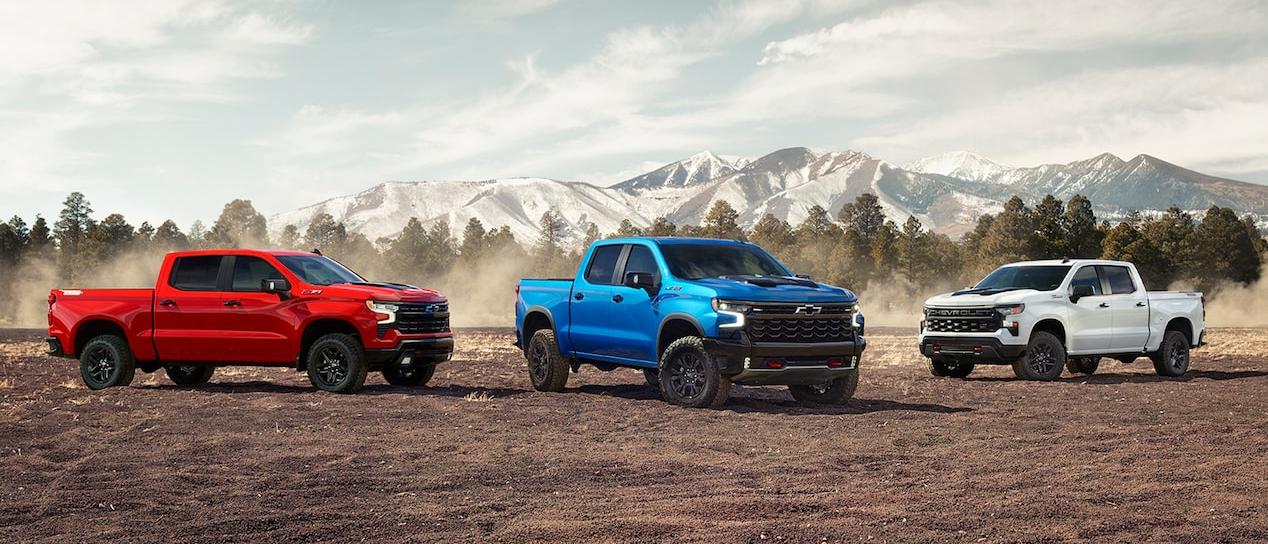 2022 Chevrolet Colorado Deals
Are you looking for the perfect 2022 Chevy Colorado to call your own? Well, look no further! Right now at Turner Chevrolet you can snag some of the best deals out there with 2022 Chevy Colorado specials. Whether you want a more luxurious ride or something that'll take you off-road on a regular basis, the 2022 Chevy Colorado has something for everyone. These incredible 2022 Chevy Colorado deals make it easier than ever before to find the perfect ride for your lifestyle, and with convenient and flexible monthly payment options, you just can't afford to miss out! Start shopping today—there's never been a better time to get behind the wheel of a 2022 Chevy Colorado!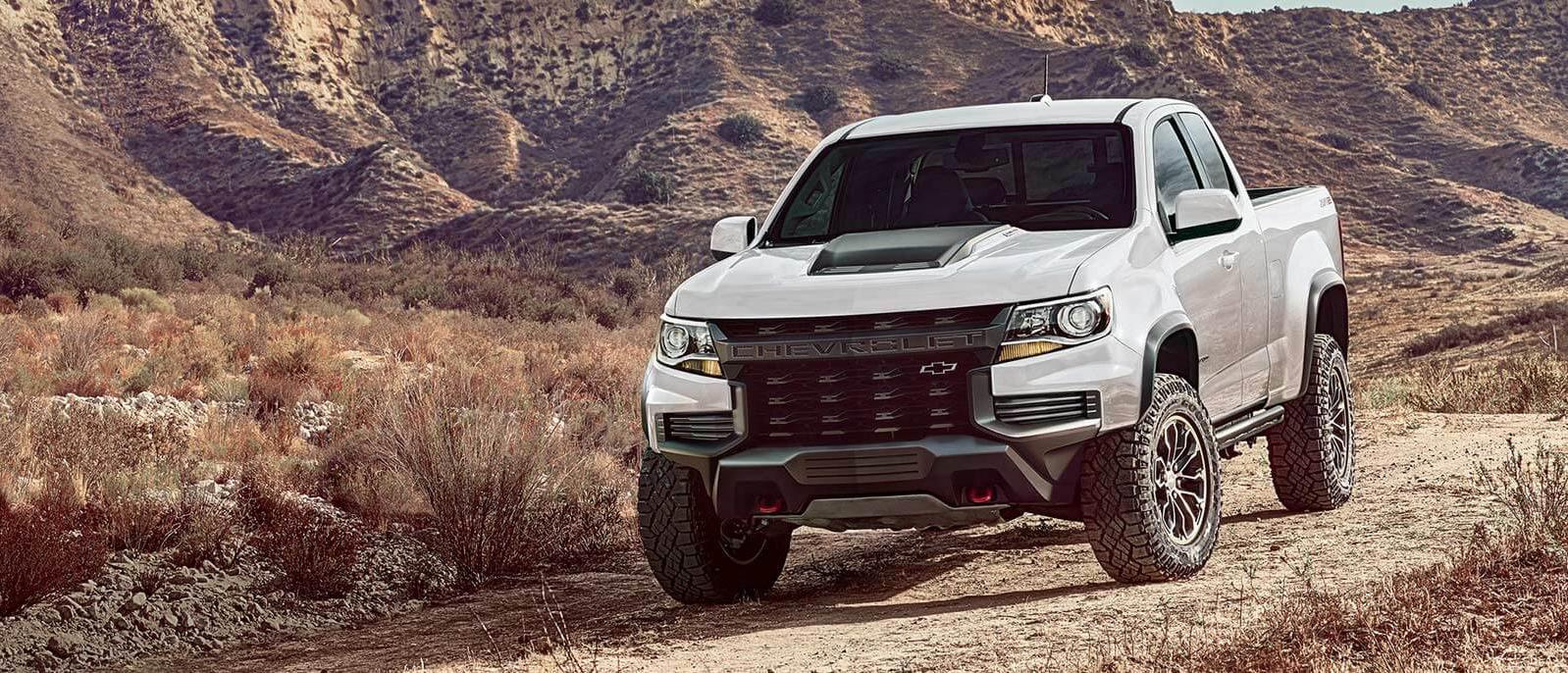 2022 Chevrolet Suburban Deals
Are you ready for 2022 Chevy Suburban deals? Now is the time to jump on our 2022 Chevrolet Suburban offers before they are all gone! With the Suburban, you'll enjoy a well-designed interior, a powerful engine, and a smooth ride that is perfect for any family outing. And did we mention that these 2022 specials come with numerous incentives so you can get the most out of your purchase? Don't miss out on these 2022 Chevy Suburban lease deals at Turner Chevrolet!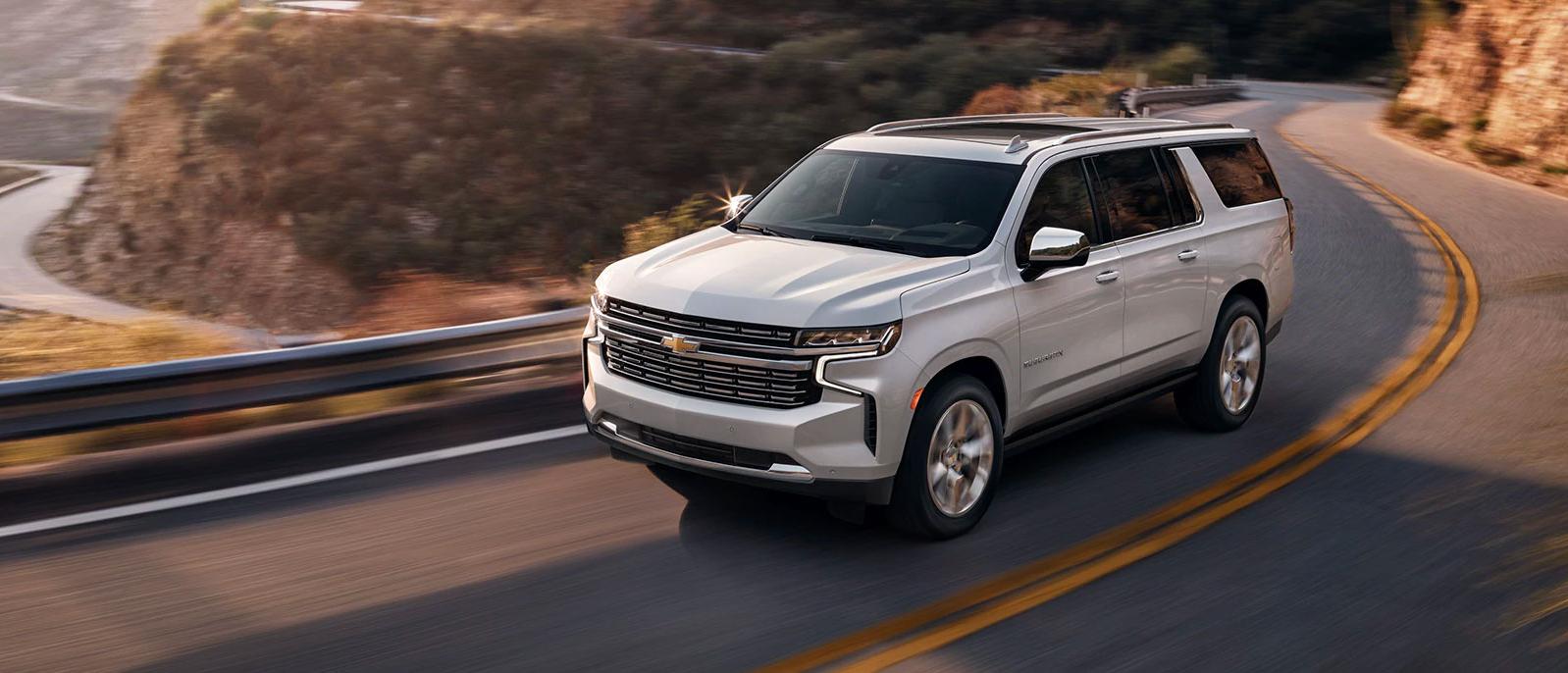 2022 Chevrolet Trax Deals
2022 Chevy Trax deals are the talk of the town! Looking for a reliable, powerful car to satisfy your daily needs? Not only is the 2022 Chevy Trax stylish and spacious, but it also offers incredible value. And what better way to maximize your savings than with a 2022 special offer? With a 2022 Chevy Trax deal, you'll get flexible payment options as well as access to the latest technology and features for a fraction of the cost. Plus, who wouldn't love that new car smell? You'd be crazy not to take advantage of our 2022 Chevy Trax specials today!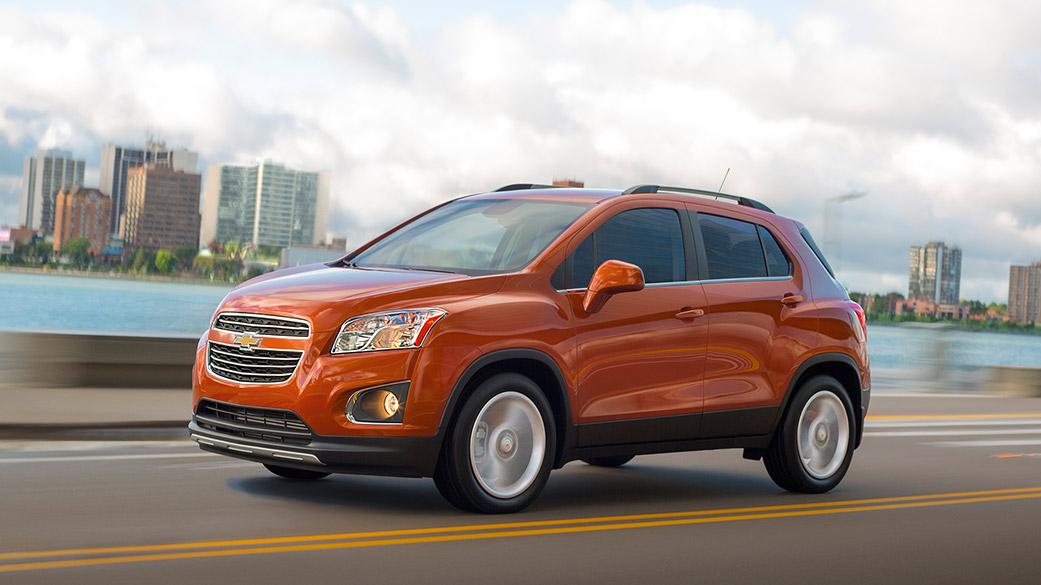 2022 Chevrolet Trailblazer Deals
Are you looking for 2022 Chevy Trailblazer deals? Look no further! You won't believe the fantastic deals we have on offer for the Chevy Trailblazer. With plenty of options to choose from, you can find a Trailblazer that's perfect for you and your price point. From great tech options to comfortable seating, you'll love the quality of this car from the moment you get in it. Don't hesitate - these 2022 Chevy Trailblazer specials will go quickly, so get in touch today!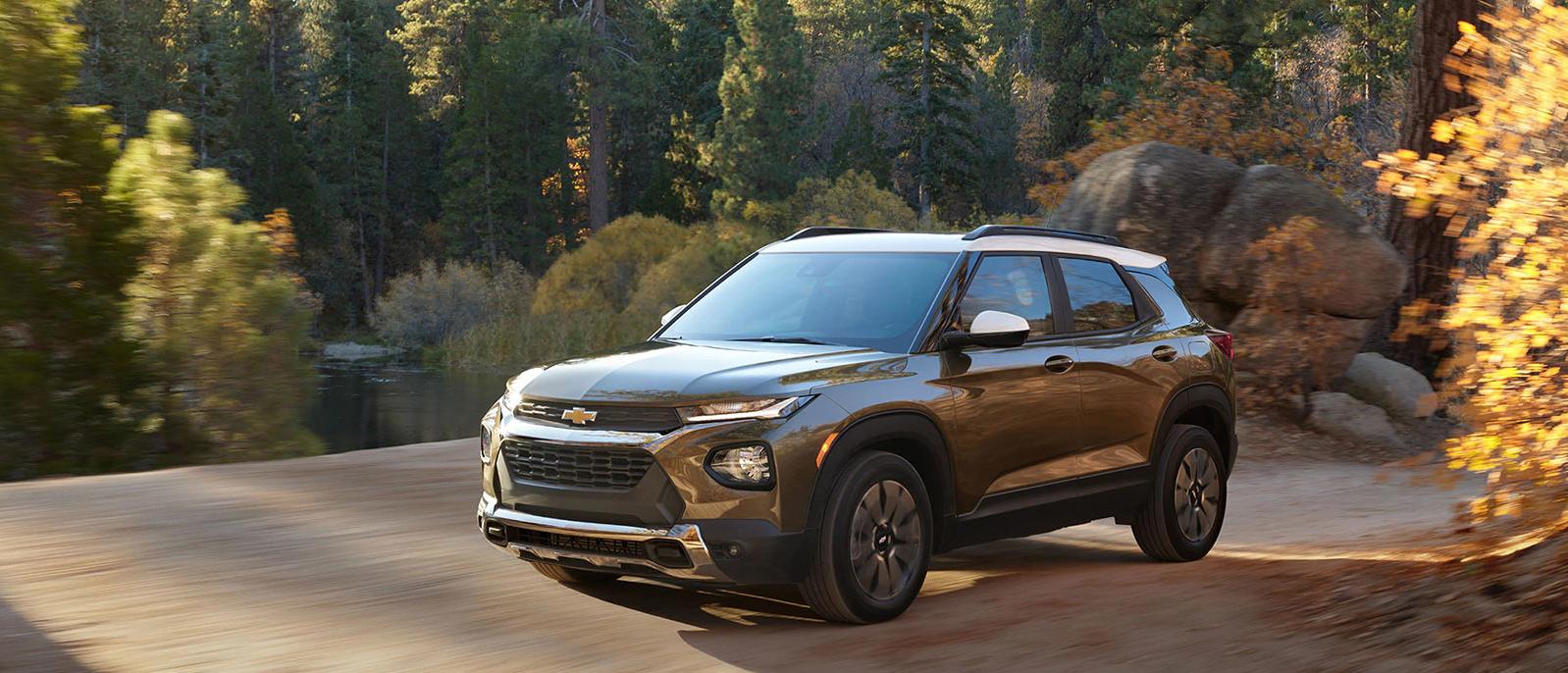 Why Buy With Turner Chevrolet

Our dealership is the best place to be for Chevy shoppers near Baytown! Chevy makes some of the most incredible cars on the market, and we here at our dealership are uniquely positioned to offer car shoppers unbeatable Chevy deals. We have Chevy lease deals with low rates, especially on 2022 models, as well as Chevy special offers that you just won't find anywhere else. No matter what Chevy model you're looking for, you can always count on finding the best value at our dealership. When it comes to Chevy shopping - be sure to stop in at Turner Chevrolet first!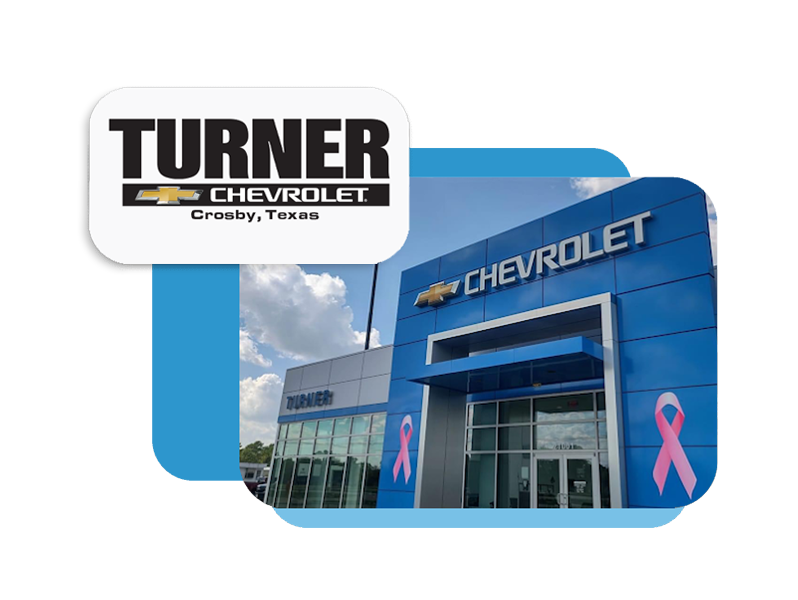 Frequently Asked Questions

-
Come Visit Us at Turner Chevrolet today and take advantage of these deals while they last!
Chevrolet has a reputation for making long-lasting, dependable cars and trucks, and the 2022 lineup continued that tradition. With so many great options available, there's sure to be a perfect fit for every driver out there. So if you're in the market for car, SUV, or truck deals, why not give Chevy a try? You won't be disappointed. We can help you save on your next Chevy with our excellent Chevy finance deals and help you find a vehicle that fits your price point. Shop our inventory now or give us a call at 888-349-5371 today and find the 2022 Chevrolet car deals that you've been searching for!